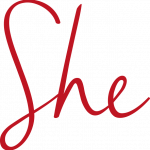 WHO WE ARE
The singularity of some female talents is a source of universal and timeless inspiration. Powerful communication channel, their ability to attract, captivate and fascinate makes them key contributors to the Fashion, Arts, Media and entertainment industries.
There She Is  is a talent agency that provides talents and models  for commercials and the entertainment industry.  We put the spotlight on singular and unique profiles that fit the needs of the actual market.
Mutual Trust, Professionalism and tailored services are the building blocks of T.S.I
Our talents work at the highest standards of the industry with strong work ethics.
There She is … and She is always the right one. This is what we stand for!
BIO-FOUNDER: CHARLES LOCOH
Charles has the dream to create a platform that would provide the support and create opportunities for young talented people coming from the under-privileged community. The kind of guidance and support he received as a young aspiring football player, struggling to make it as professional player to finally start and have a successful Thai boxing career.
Graduated in accounting, legal and taxation, Charles has worked for 5 years in a Parisian accounting firm where he assisted directors in the day-to-day accounting and management of their company. Charles then spent another 4 years working as an accountant manager for an international distribution company.
Benefiting from this vast and strong professional experience Charles officially launched his own agency for talents and models, supported by a highly efficient and diverse team including a recognized marketing consultant, a talented artistic director and an experienced lawyer from the Paris Bar.
Passionate about sport, Charles is a two-time French champion in Thai boxing, a sport which allowed him to learn and develop the values of hard work, perseverance, sharing, excelling oneself, and self-confidence. All pillars upon which Charles relies in his every day work and which will give him the strength necessary to face the various challenges he will have to meet as founder of There She Is.